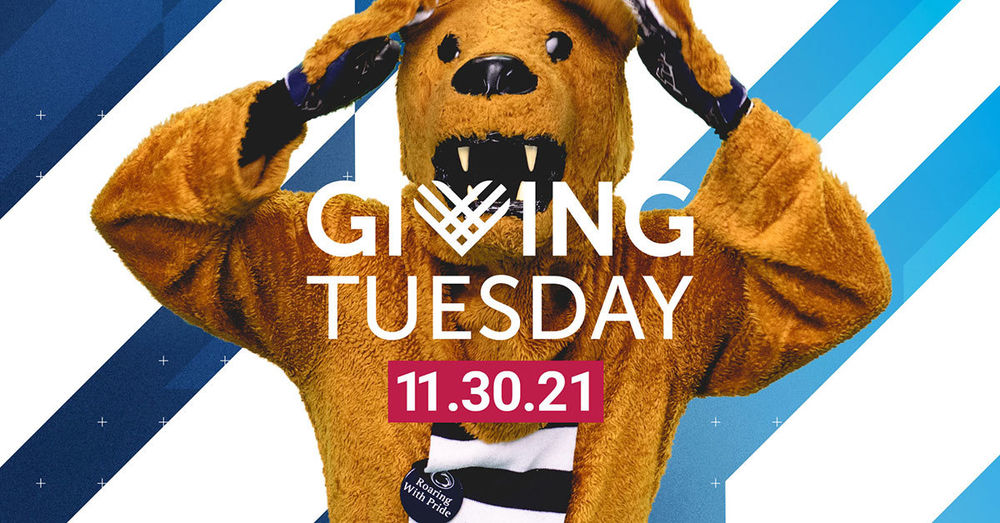 HAZLETON, Pa. — Penn State's seventh GivingTuesday — held the Tuesday after Thanksgiving — will begin at 6:55 p.m. EST — or 18:55 in military time, a nod to the year of Penn State's founding — on Monday, Nov. 29 and run until midnight on Tuesday, Nov. 30. Penn State Hazleton supporters are invited to make a gift in honor of the day that celebrates the power of giving back. Alumni, parents, friends, fans, faculty, staff, and students are invited to help make GivingTuesday a success.  
Back again, Graduates of the Last Decade (GOLD) who make a gift of $5 or more to a campaign will receive a 1:1 match from the University, up to $100. And new for 2021, alumni who choose to support a GivingTuesday campaign as their first gift to the University will have $25 added to their contribution thanks to a generous gift from the Peter Weiler Family Endowment in Advancement and Philanthropy. 
Contributions to Penn State Hazleton made during GivingTuesday will support the general scholarship fund, which supports students in their pursuit of a Penn State degree. As federal and state support for higher education diminishes, students and their families are facing increased financial burden and debt. And with the COVID pandemic gripping the world, more students are facing financial struggles as they try to meet basic needs in addition to college expenses.  
Visit GivingTuesday at Penn State Hazleton to learn more about the general scholarship fund and hear from students who have benefited from scholarships.  
On Nov. 29 and 30, givingtuesday.psu.edu will feature live updates on fundraising progress across the University. Individuals can show their "We Are" spirit by posting to social media with the hashtag #TogetherWeAre and following @RaisePennState on Facebook, Instagram and Twitter for event highlights.  
Gifts made on GivingTuesday 2021 will advance "A Greater Penn State for 21st Century Excellence," a focused campaign that seeks to elevate Penn State's position as a leading public university in a world defined by rapid change and global connections. With the support of alumni and friends, "A Greater Penn State" seeks to fulfill the three key imperatives of a 21st-century public university: keeping the doors to higher education open to hard-working students regardless of financial well-being; creating transformative experiences that go beyond the classroom; and impacting the world by serving communities and fueling discovery, innovation and entrepreneurship. To learn more about "A Greater Penn State for 21st Century Excellence," visit greaterpennstate.psu.edu.  
For more information or questions about GivingTuesday at Penn State Hazleton, contact Jackie Scarcella, alumni and development stewardship officer, at [email protected] or 570-450-3560.