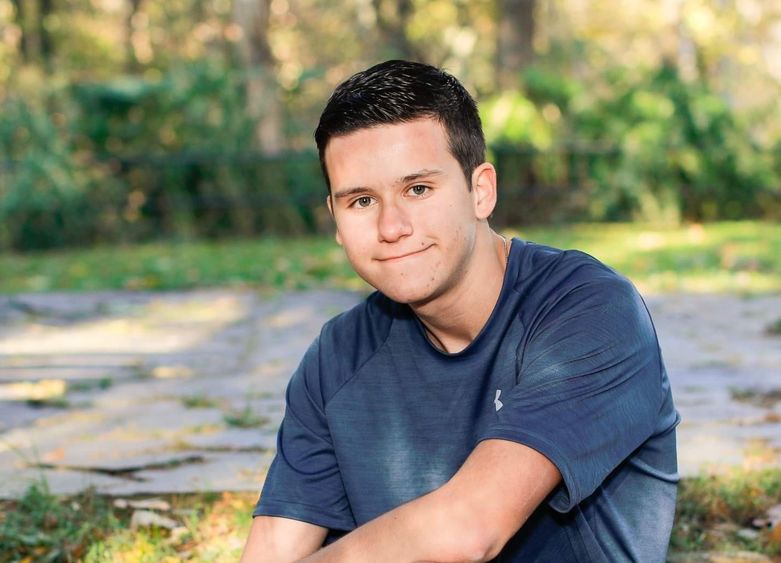 HAZLETON, Pa. — Caleb Houser, a second-year student from Hazleton, has been named student of the month for October. 
Houser, an engineering major and graduate of the Hazleton Area Academy of Sciences, was nominated for his dedication to helping his fellow classmates succeed. He can often be found in the Math Dimension or Student Success Center tutoring for hours at a time, according to one of his nominators for the award. 
"Caleb has been a fantastic resource for his peers this semester," his nominator wrote. "His patient and caring way of helping others is something that will certainly carry him far." 
"Caleb is an outstanding, hardworking, and very goal-oriented young man," another nominator wrote. "He goes above and beyond to help anyone in need and does countless hours of tutoring for chemistry and math." 
Houser said he appreciates the calm, focused atmosphere of the Math Dimension, located on the lower level of the Mary M. and Bertil E. Lofstrom Library, and the Student Success Center, located on the second floor of Butler TLRC, and is happy to share his knowledge of math and science with others. 
"When I help someone with either a specific problem or concept, I get to see how they begin to realize and understand the topic," he said. "It makes me feel like I am making a difference and genuinely helping my peers succeed in their endeavors." 
As a first-year student, Houser earned the President's Freshman Award medal as part of the 2021 Academic Achievement Awards. The award is presented annually to undergraduate students who earn a 4.0 grade point average and carry at least 12 credits. In addition to spending his time tutoring, Houser also serves as a member of the campus Science and Engineering Club. 
Houser plans to transition to University Park for the 2022-23 academic year and eventually pursue a master's degree in computer engineering. 
To nominate a deserving student for Student of the Month, fill out a nomination form. Candidates can be nominated by staff, faculty, fellow students and members of the community.