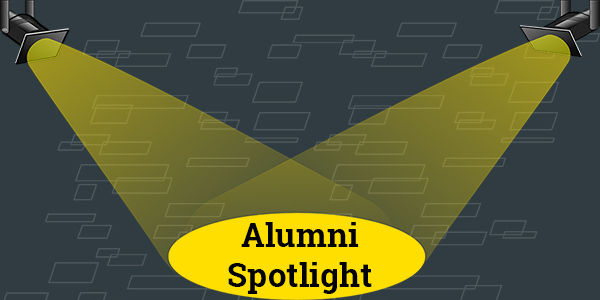 One of Faith Gibbs' fondest memories from Penn State is a quote shared by a professor at the Hazleton campus, a quote which still resonates with her today.
"Professor Maureen Gaffney told me 'people won't necessarily remember what you taught them, but they will remember how you treated them,'" Gibbs said. "That has definitely stuck with me."
After completing her first two years of studies at the Hazleton campus, Gibbs transitioned to University Park, where she majored in secondary education. Gibbs also worked part-time in the College of Education's Multicultural Programs Office (now known as the Office of Education and Social Equity), where she helped prepare for S.C.O.P.E. (Summer College Opportunity Program in Education), a four-week academic intensive program for high school sophomores from multicultural backgrounds who are interested in a career in the field of education.
"It was very interesting to see what went on behind the scenes to make S.C.O.P.E. successful," Gibbs said.
During the spring of her senior year at Penn State, Gibbs completed two student teaching assignments: 12 weeks at Park Forest Middle School in State College, Pennsylvania, followed by student teaching high school English in Preston, England, as part of the College of Education's Short-Term Overseas Student Teaching program. Gibbs said both placements were pivotal in helping to confirm her decision to become a teacher.
Following graduation, Gibbs landed her first full-time teaching position through Teach For America (TFA), an organization that recruits outstanding and diverse leaders to teach in one of its 50 partner regions around the United States. Gibbs, a New York native, was placed at Mott Hall IV, an intermediate school in Brooklyn, where she spent five years teaching English language arts to sixth- and seventh-grade students.
"I learned a lot in those five years and, as time went on, I became more interested in education policy and research," Gibbs said. "So, I left the classroom at the end of the 2018-19 school year to serve as an educational consultant for the New York Department of Education."
It didn't take long for Gibbs to realize how much she missed the sense of community she felt by being around other teachers and students. In August 2019, she accepted an offer to return to TFA as a director of programs. Although Gibbs no longer teaches in a classroom, she takes solace in the notion that she makes a positive difference in the field by empowering and motivating teachers, who, in turn, interact with their students.
"As director of programs at TFA, I am responsible for leadership coaching, which means I work in tandem with schools' instructional coaches to mentor and support TFA teachers. I currently coach 35 teachers, in TFA they are called corps members, whose students range from early childhood education through high school, across 14 different schools in the Bronx and Brooklyn."
Gibbs also leads TFA workshops on topics such as anti-racist pedagogy and social and emotional learning, and she is involved in the organization's hiring process, helping to match incoming corps members with prospective TFA partner schools.
Reflecting on her time at Penn State, Gibbs said she appreciated being afforded opportunities to embrace different perspectives and learn from diverse experiences.
"I could identify with the students who were participating in S.C.O.P.E.," Gibbs said. "I was part of top-tier school districts while I student taught in State College and in England. I gained a broader understanding of what education looks like across the country, even though I knew I wanted to return to my home state of New York to teach. If I would have gone to college in New York, I probably would not have experienced that."
Gibbs resides in Brooklyn.